Efficient weed control in the nursery environment as ARaymond launches the Orbdisk
Innovative weed-control for nurseries
Brand new for 2021, ARaymond is excited to announce the launch of an innovative new weed-control product for nurseries called the Orbdisk. The latest addition to our catalogue, the Orbdisk is a weed mat which is placed across the base of open field and container trees to provide weed control. Applied after potting, the Orbdisk covers the base of each tree creating a barrier to prevent weeds from spreading around the young tree trunks.
Safe and effective
With weed control a major issue for tree nurseries, producers and growers have used various methods to block weed growth in the past but with limited success. Traditional chemical control methods have proven to be unsafe while coconut-based barriers are difficult to keep in the containers and ineffective due to their decomposition over time.
Suppressing weed growth with no damage to trees
Following a request from one of our customers in the Netherlands, ARaymond started working to find a safe and efficient solution for weed control within the nursery environment. Using feedback from growers and producers, the ARaymond R&D team came up with the Orbdisk, a circular tree weed mat which effectively suppresses weed growth with no damage to the delicate trees.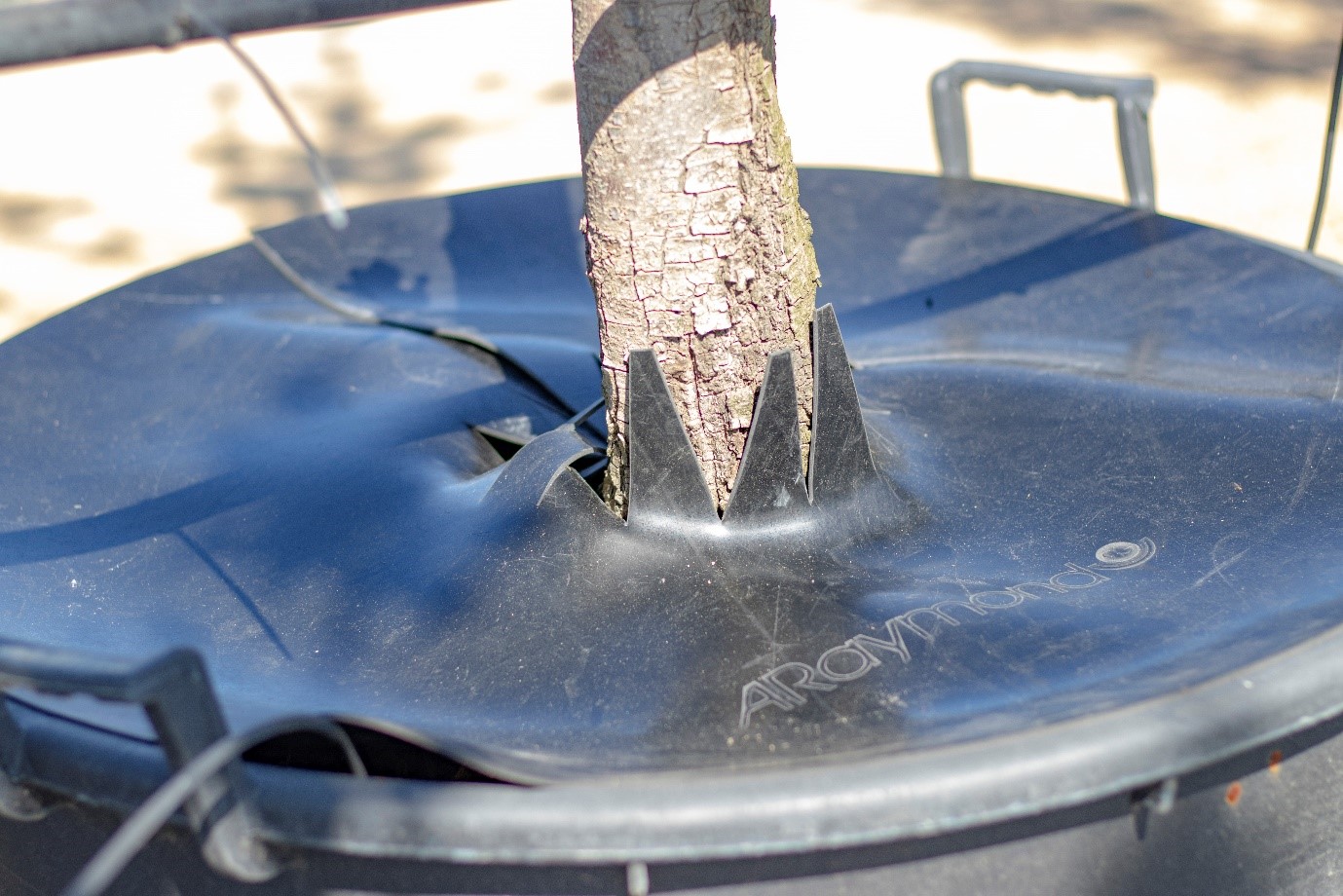 Robust and secure design
Made from a very high-quality UV-resistant material, the Orbdisk filters out sunlight thereby preventing weed growth while allowing trees to grow to their full potential. Robust and secure, the Orbdisk uses a suction effect to fit securely across the stem of the tree ensuring it will stay firmly in place even during high winds and rain.
Extremely cost-effective
Fully resistant to UV degradation and able to withstand extreme temperature variations, the life-span of each Orbdisk is 4 times longer than that of coconut-based weed barriers, offering our customers significant savings at product level. Additionally, the Orbdisk can be used during multiple production cycles ensuring it remains an extremely cost-effective solution in the long-term.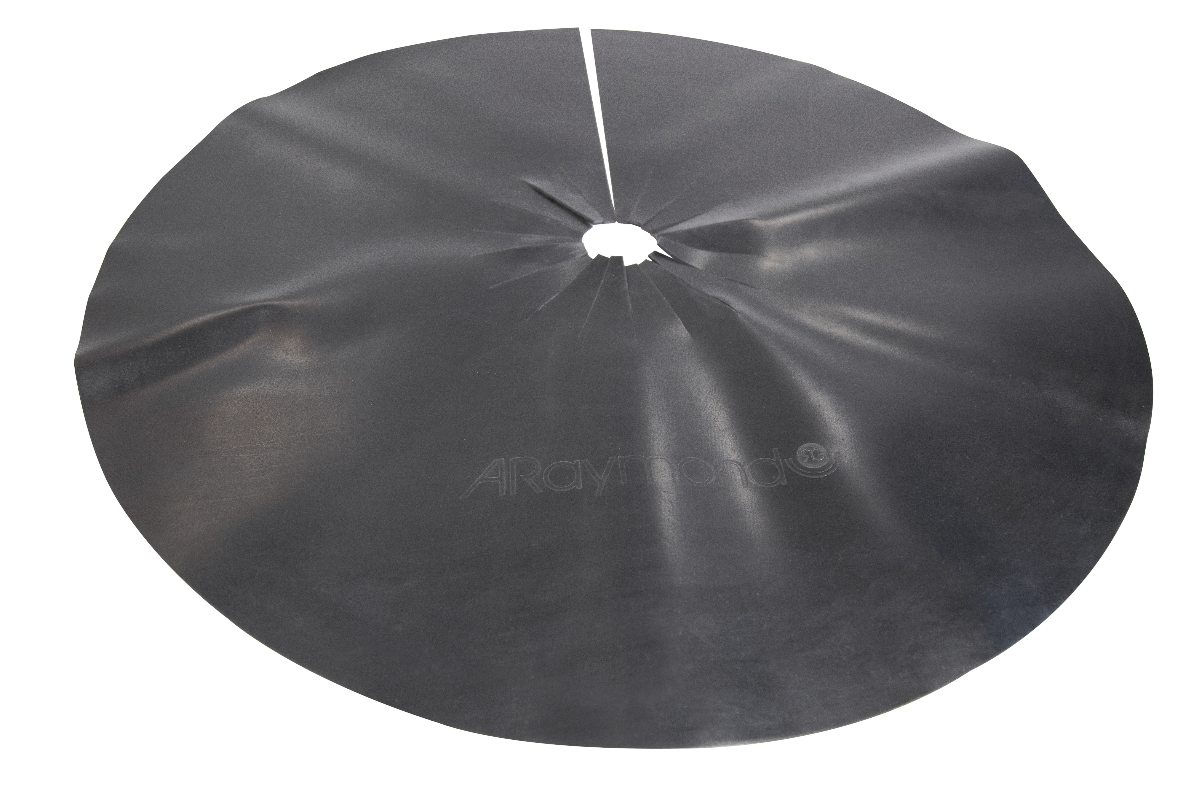 Sustainable nursery production
In keeping with ARaymond's ongoing commitment to the environment, the Orbdisk is an eco-friendly solution which enables growers and producers to develop a more sustainable approach to nursery production. The Orbdisk's innovative design allows trees to absorb essential nutrients and moisture without leaching harmful chemicals into the soil and water supply.
A tailor-made barrier solution
Available In several different sizes for different varieties of nursery trees, the ARaymond Orbdisk can also be personalised upon request to meet grower's specific requirements. To learn more about the Orbdisk or any of the other products from our new range of tree nursery support solutions, simply click here for more information.