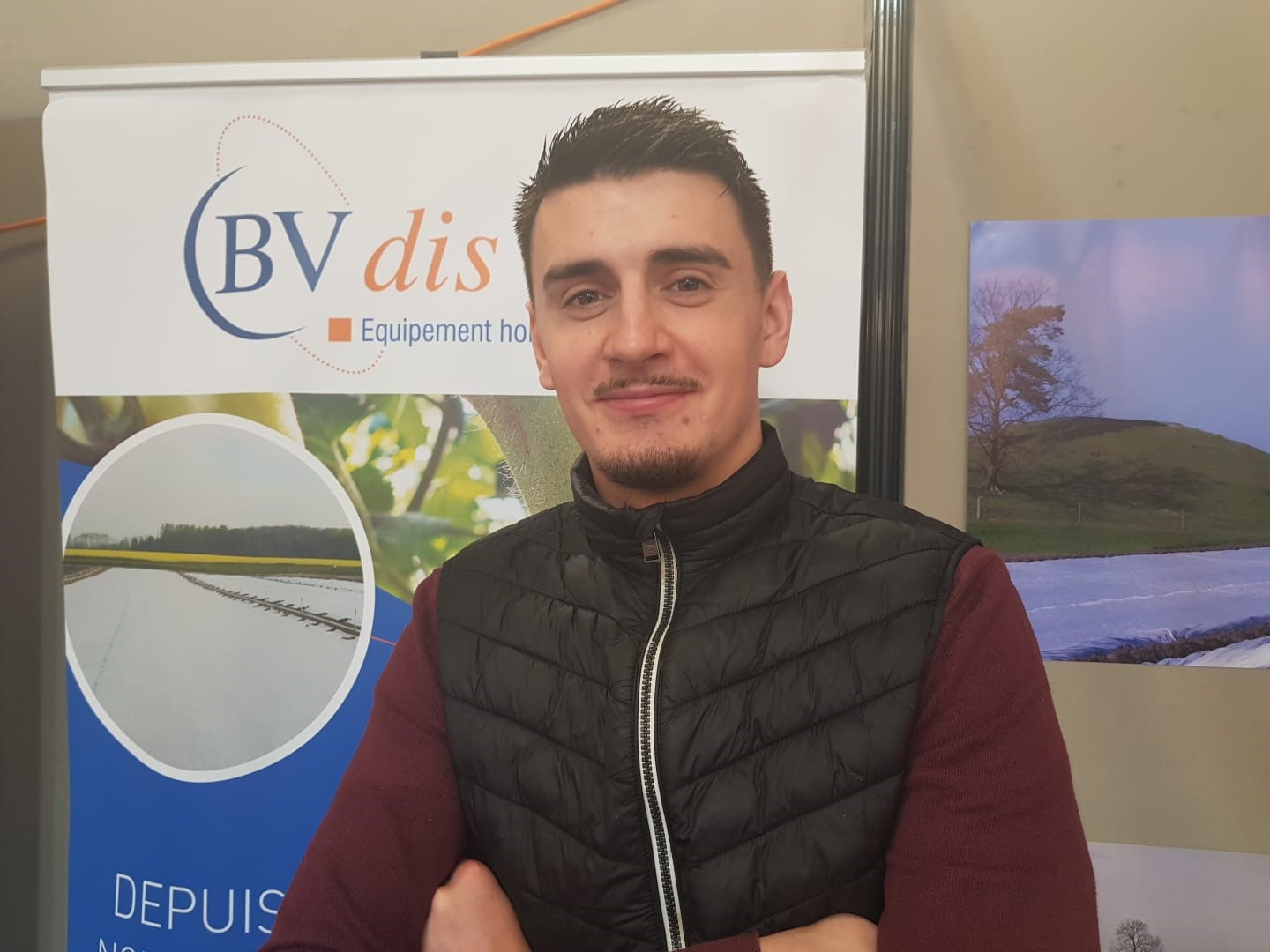 Based in the Loire-Atlantique department of western France, BV Dis develops and markets professional solutions for the European horticulture market. Created by Joel Bonneau and Jean François Viola in 2003, BV Dis works with major suppliers of agricultural equipment including ARaymond and sells products from ARaymond's Biodegradable range including our Classic 21S greenhouse clips and our Flextruss greenhouse supports. To find out more about the growing demand for Biodegradable solutions in the greenhouse sector, we recently caught up with Valentin Bureau, BV Dis' Technical Sales Representative to ask him for his impressions about the ARaymond range.
AR: Mr Bureau, can you tell us when and why you decided to start selling biodegradable products instead of plastic solutions?
VB: Yes, we have been selling ARaymond's Biodegradable products since 2020 although we started trialling the products with our clients in late 2017, beginning of 2018. The initial demand came at the request of our customers who were looking to simplify their production process whilst reaching their environmental goals with biodegradable and compostable products. As a reseller, we also take our commitment to the environment very seriously and saw this trend towards biodegradability as an excellent opportunity to improve the environmental impact of the products we sell. 
AR: And how did you promote the ARaymond Biodegradable range initially?
VB: Back in 2017/2018 we offered our clients product trials of the ARaymond Biodegradable clips and supports in order to allow them to try these solutions for themselves. This was very effective as we were then able to bring the customer's feedback to ARaymond who modified the 21S clips in order to better meet our customer's requirements. From there we started selling a few cartons of clips, which quickly became a few crates and then full lorryloads of the Biodegradable line. We currently have 4 customers who exclusively use the ARaymond Biodegradable range and we hope to expand this again in 2022.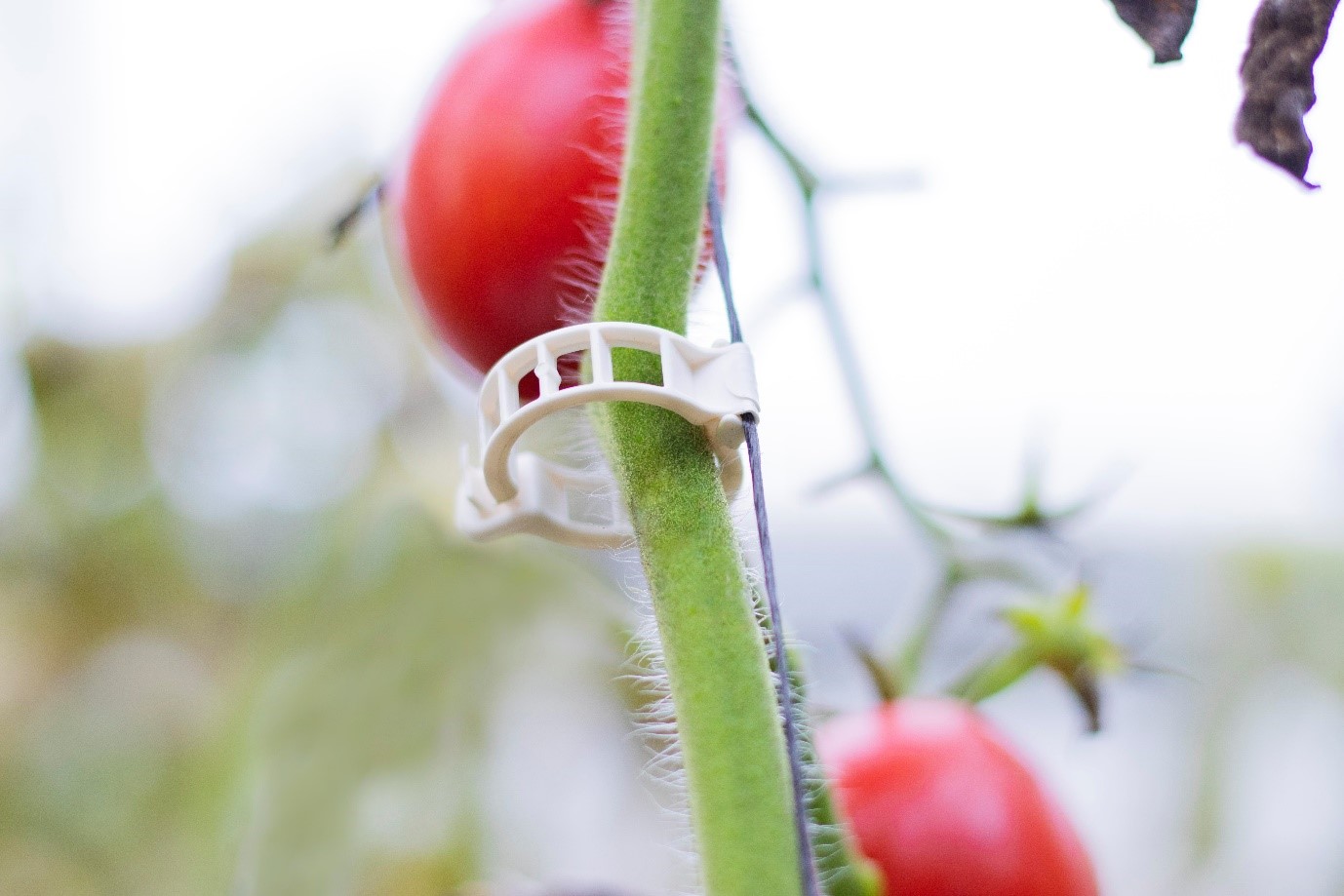 AR: What were your impressions about the Biodegradable range before you started selling it?
VB: As a distributer we sell various biodegradable and green-friendly products, including the ARaymond range so we are already aware of the efficiency of biodegradable items for the agricultural sector and were pleased with the feedback we received from our customers. 
AR: You mentioned that you are seeing a trend towards biodegradability among your customers, why do you think more and more growers are turning to biodegradable products?
VB: Yes, we are definitely seeing more and more growers turn to biodegradable products and I think there are multiple reasons for this. Firstly, growers are looking to simplify their workload, by using biodegradable products, they can compost all their greenhouse waste together without having to spend time sorting and removing plastic clips and supports at the end of a growth cycle. Secondly, biodegradable products are now widely available and are becoming more cost competitive which allows buyers to purchase alternatives to plastic without spending more. And thirdly of course, growers and producers are thinking more about their impact on the environment and looking for products which can be reused during multiple production cycles.
AR: Are you seeing a trend for biodegradable products in your region?
VB: Yes, we are based in the Loire-Atlantique which is a region known for horticulture and market gardening and we are definitely seeing our customers make the move towards environmentally-friendly products. However, this trend is not unique to our region, I believe that in the coming months, more and more growers will require Biodegradable greenhouse clips both here in the Loire-Atlantique and all across France.
AR: What do you think is the future of the Biodegradable market? 
VB: I believe that Biodegradable products such as the ARaymond clips are the future of the horticultural market.  Although the initial investment might be slightly more expensive, growers and producers are increasingly turning to reusable or recyclable greenhouse clips to lower their overall costs and to enable them to save time and money during the production cycle.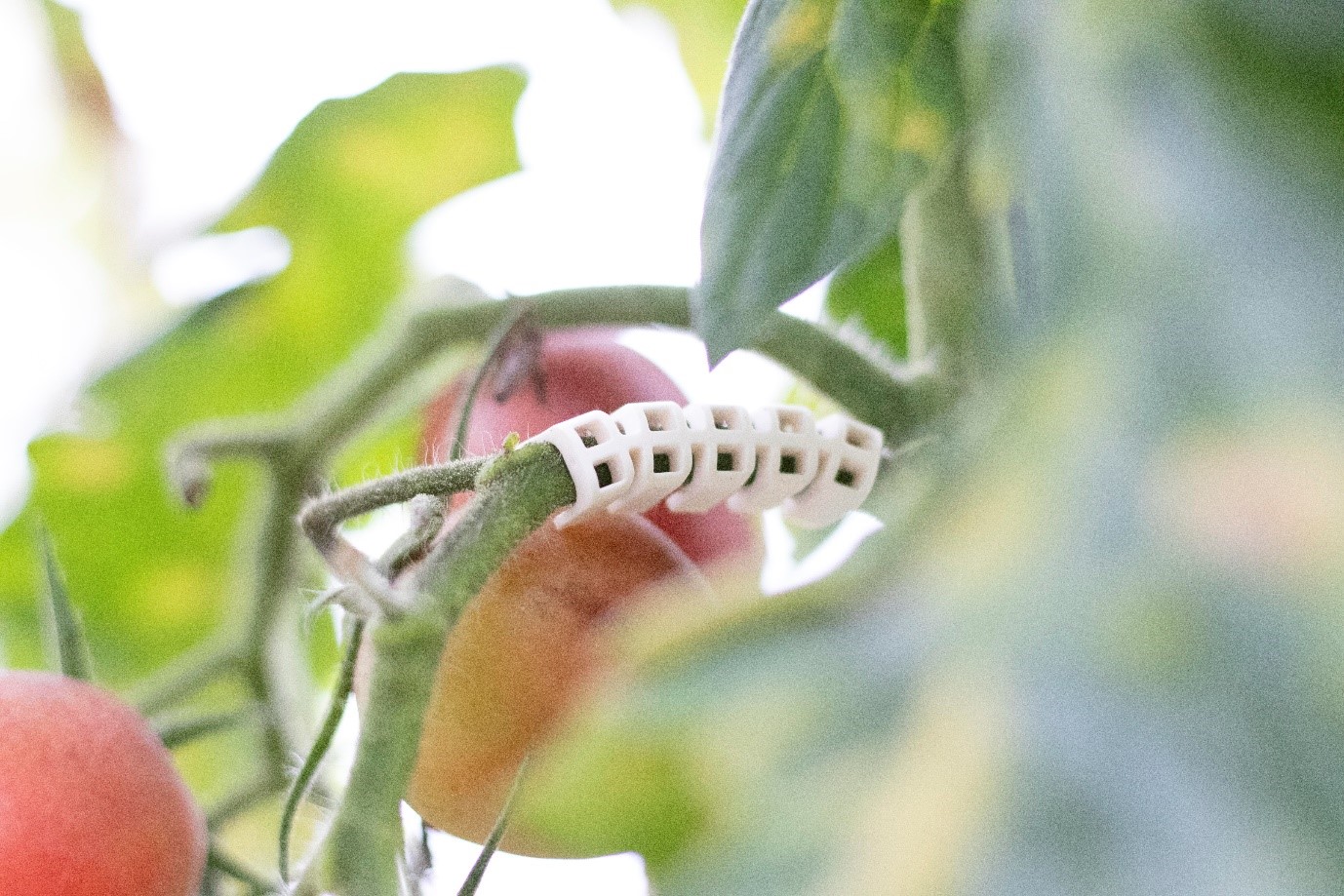 AR: How does working with ARaymond help you sell our solutions to the French market?
VB: Whenever we have questions, problems or we need more information about their products, ARaymond is extremely responsive, their customer service is excellent. The ARaymond sales representatives are very helpful and if necessary, they come onsite to meet our producers and discuss issues directly with them. Additionally, following the Covid-19 crisis, ARaymond made a real effort with their pricing in order to allow our customers to bounce back from the recession phase which was very much appreciated by both ourselves and our clients. 
AR: What do you think are the biggest advantages of using the ARaymond products?
VB: Without a doubt, the excellent quality of their products and service is the biggest advantage of working with ARaymond. We have been selling the 21S clips for over 5 years now and the Biodegradable model is every bit as reliable and as efficient as the original plastic clips. Our clients are very pleased with the ergonomic design of the Biodegradable clip which is not only easy to use but also promotes better productivity whilst helping growers manage greenhouse diseases. It's the same story with the Flextruss supports, the quality of the Biodegradable model is excellent, more than equivalent to the polypropylene version and we have had some fantastic feedback from our customers who are very happy with the Flextruss' flexibility and its resistance when used during multiple growth cycles.
Designed to reduce plastic pollution in the soil and to eliminate the need to separate waste when composting, ARaymond's Biodegradable clips and supports are an environmentally-friendly solution. For more information about the Biodegradable 21S clips, the Flextruss supports or any of the ARaymond fastening solutions for vegetables, trees and vineyards, check out our exciting range of Biodegradable products here
 
---