Orbit Fastening System
Efficient and environmentally-friendly, ARaymond's new Orbit fastening system is a truly innovative product for nursery tree production. Developed using input from growers, the ornamental trees, fruit tree orchards and olive plantations. Available in 2 different lengths, the Orbit can be used during all stages of tree production to secure young trees to bamboo sticks in order to ensure straight trunks and promote healthy growth.
Flexible and easy-to-use
With nursery-grown trees a developing industry world-wide, demand for trees and shrubs is rapidly increasing. Correct establishment of young trees is a key factor for successful production as plants damaged during staking may have deformities which make them unsuitable for sale. Flexible and easy to use, the Orbit is designed to securely attach young trees to bamboo sticks whilst avoiding damage. Its interior edge prevents the feature hook from moving once it is attached, and a flexible strip allows the user to adapt the fastener to meet the tree's growth rate without cutting or removing the Orbit.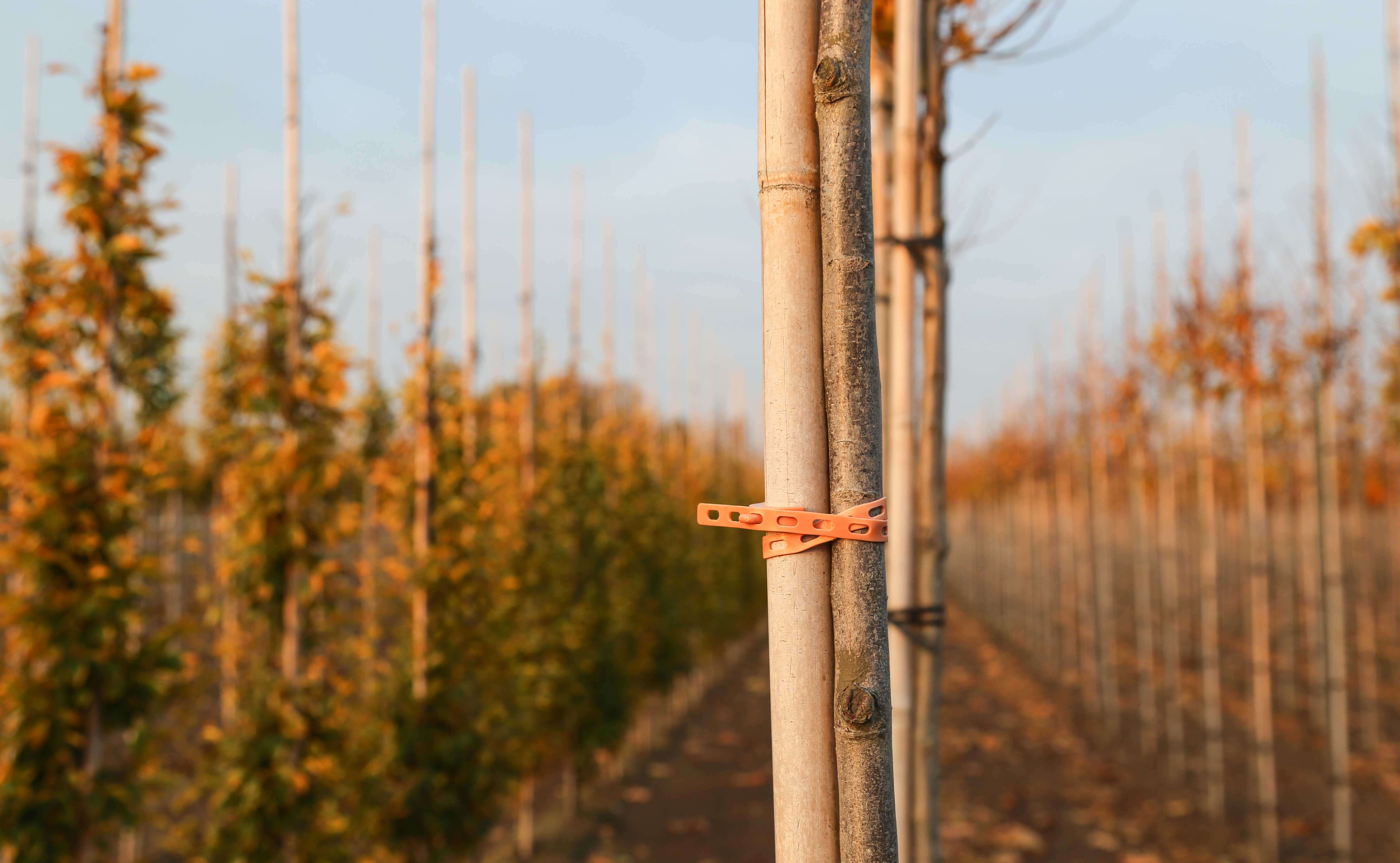 Designed to improve efficiency
Developed by the ARaymond Research and Development team, the Orbit fasteners have also been designed to improve efficiency in the field.  Quicker and easier to install than traditional fasteners with no need for skilled workers, the Orbit system increases productivity and reduces costs, leaving growers with more time to concentrate on crop yield and profits.
An adaptable and sustainable product
Thanks to ARaymond's use of innovative materials and the cleverly designed flexible strip, Orbit fasteners can also be safely removed and reused for many years. There is no loss of quality or efficiency to the fastener and no harmful chemicals are released into the soil or water sources. Adaptable and sustainable, the Orbit system is an environmentally-friendly fastening solution which reduces plastic pollution in soil to 0% proving once again, ARaymond's ongoing commitment to the environment.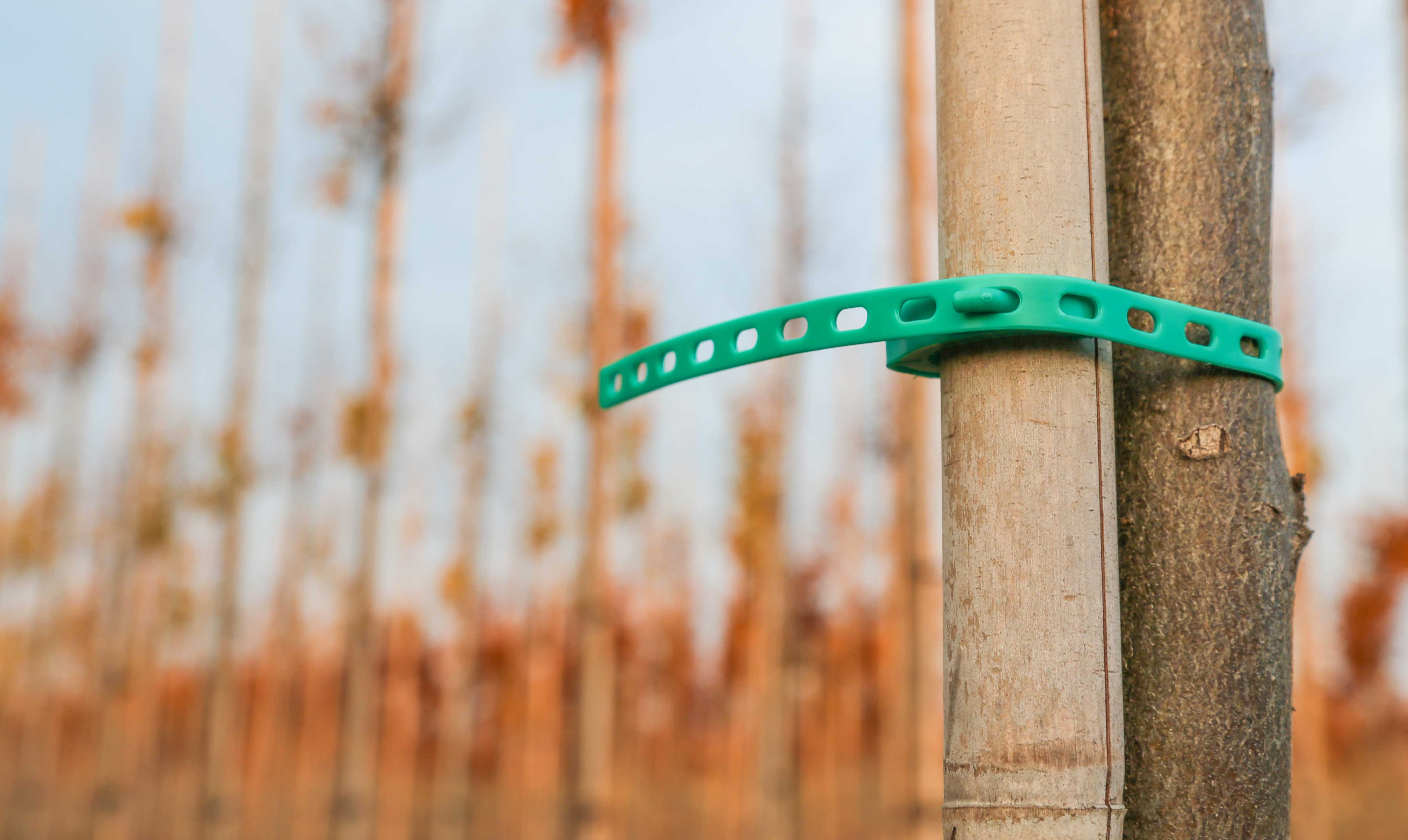 For more information, come to see ARaymond tree nursery support solutions.